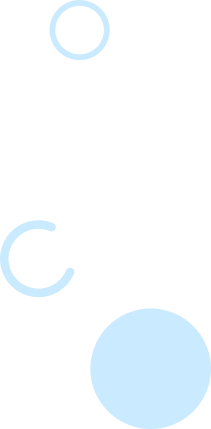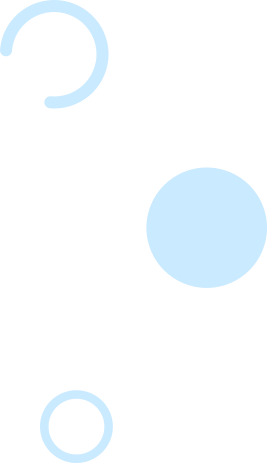 Because it's never been easier to be All In.
Simply Connect
The easiest way for everyone in your company to connect, align, and communicate.
The All In App© Provides everything you need, and nothing you don't.
We've created every feature within the All In App to be as straight forward and easy to use as possible.

Celebrate On The Road
Give team members the ability to stay informed and contribute from anywhere at anytime.
The All In App's© straight-forward approach makes receiving and sharing information a snap.
Whether your team is in-office, hybrid, or remote, everyone is invited to your brand story celebration.

Get Loud And Proud
An all-inclusive app that gives everyone an opportunity to join the celebration of your story.
The All In App© helps you stay on top of every employee milestones, birthday shoutout, and team accomplishment.
You have a lot to celebrate, don't miss your opportunity!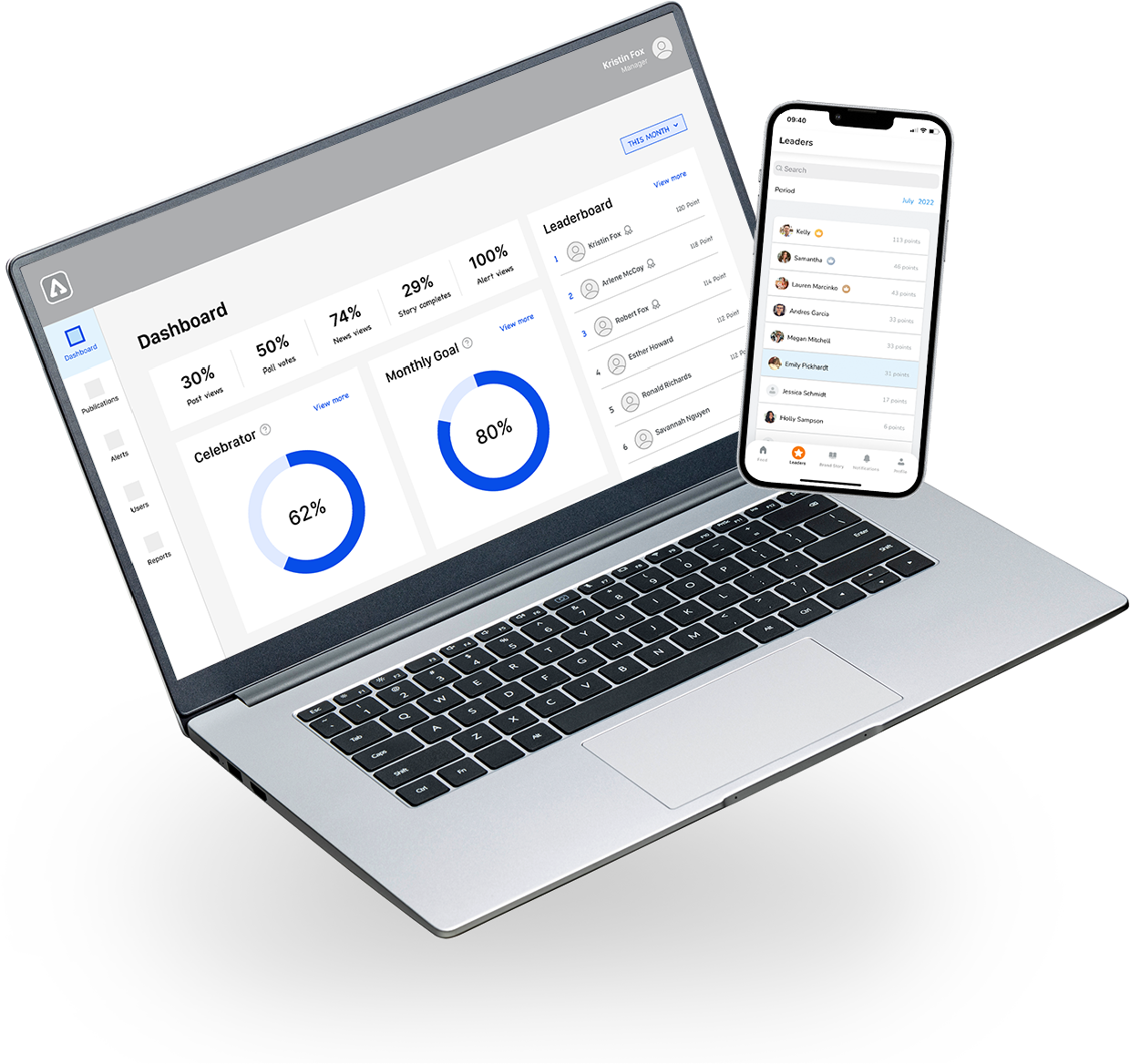 The All In App©: designed to enhance your company's culture, connection, and communication.
Now more than ever, you have an opportunity to make your business stand out by celebrating your brand's unique story. The All In App© enhances the experience for everyone by creating a continuous flow of ideas, insight, and education.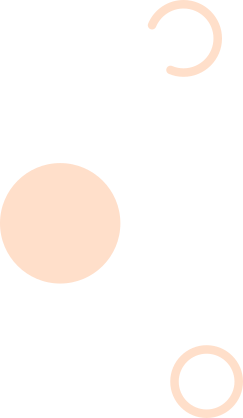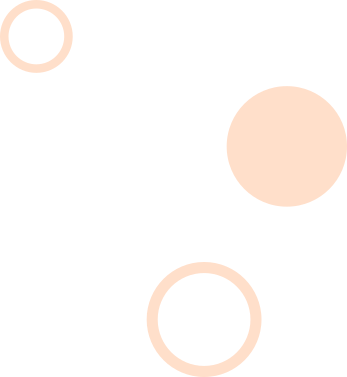 Clear Communication … Not Cluttered.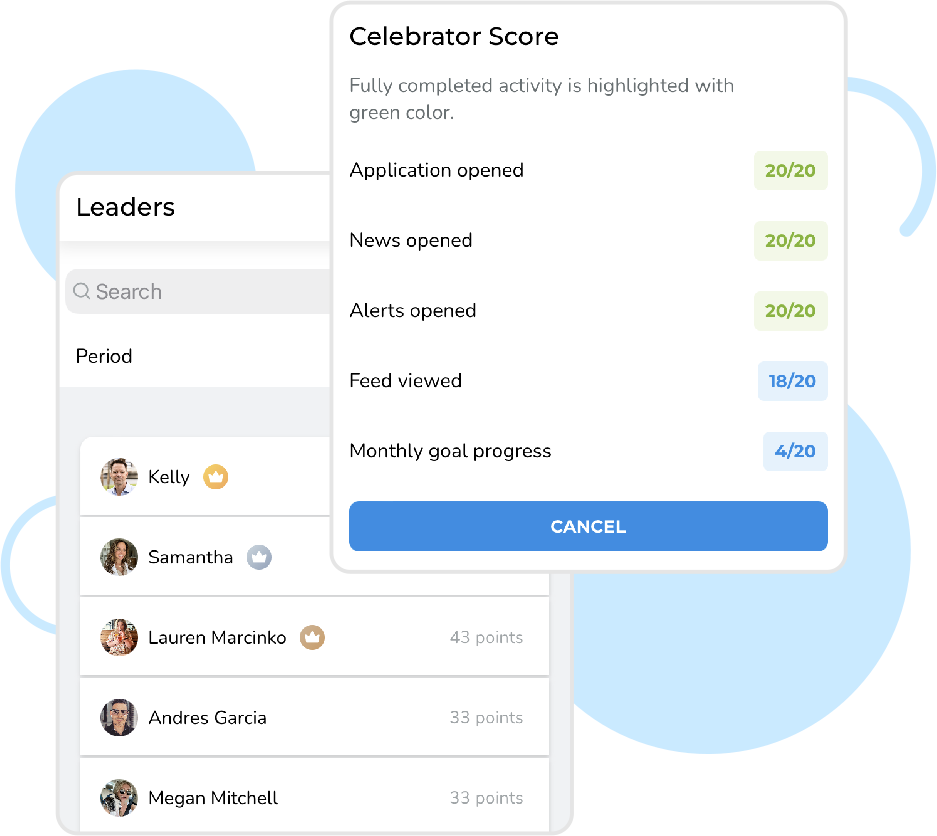 All In Engagement
Keep your team educated, involved, and engaged with two ways to gamify every user's app experience. Our Celebrator Score and Leaderboard both motivate employees to stay engaged, but with different point systems; giving you multiple metrics to gauge employee activity and reward your top performers.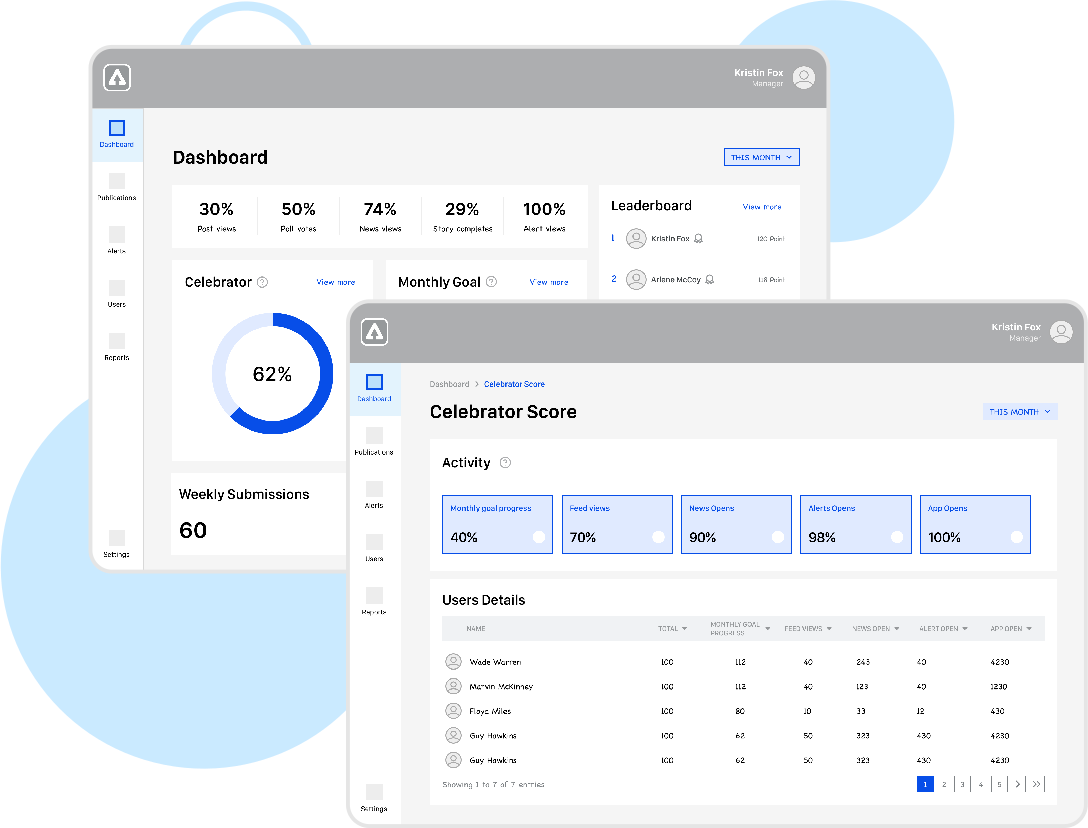 All In Insights
Manage your Team and Track Your Efforts
The All In dashboard shows you everything you need to know, and nothing you don't.
Rather than getting overwhelmed by un- helpful analytics, focus on your Brand's optimal performance instead.


Brand Story Success for All
Make it as easy as possible for your team to find and understand your must-see content. The All In "Brand Story" section of the app is designed to showcase and communicate your most critical content. This section also makes it easy to onboard new employees while also helping you motivate, educate and retain your current team.
Must-See Content: The content that helps build your brand cannot be skipped.
Easily Onboard and Educate: Ensure everyone is capable of sharing your story.
Maximize Retention: Transform educated employees into loyal employee influencers.