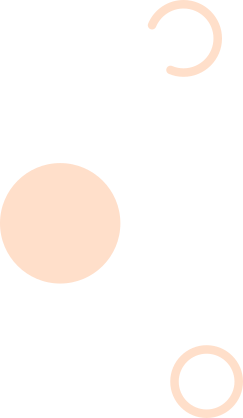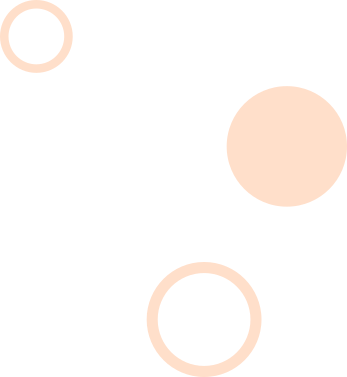 TEAM ENGAGEMENT
How do I get my team to participate?

Team members will follow when there is excitement and enthusiasm from leadership on down. Come back soon to check out videos that share tips and tricks for keeping the team engaged.
NOTIFICATIONS
Why is my team not receiving notifications? 

If you or your team has stopped receiving notifications for Alerts, News, Birthdays, or Anniversaries, it's likely that there has been a recent update to the app. The best course of action is to check the app store for any available updates. By installing the latest version, you'll ensure that you have the most up-to-date features and bug fixes.

You can also check to make sure your settings are right to receive notifications. On an iPhone go to settings>TheAllInAPP>Notifications> and make sure you have the Allow Notifications button toggled on and allow Alerts on your Lock Screen Notification Center, and Banners

Some folks on my team have yet to receive a text message to get into the app?

More than likely, when we see this happen, it is because your team member has used up too much storage on their phone. We recommend checking your storage first to see if there is an issue. If you are an iPhone user, please check the "Unknown Senders" section of your text messages as well.

When notified of a team member's birthday, why do some include their picture and others do not? 

When we post work anniversaries and birthdays we use the picture a team member uses for their profile pic. If there is no picture it is because they haven't yet loaded a profile picture.

I am a Manager of the App but I can only send alerts and news to my department.  How do I send it to all?

Departments are great for getting news and alerts to only a specified group of people when necessary, however, if you are a manager of the app you want to keep yourself in the MAIN Dept.  Staying in the main department will enable you to send out news and alerts to everyone or a specific department only.
FUNCTIONALITY
Can I share content within the app directly to Social Media?

YES! If you are a manager for your company you can certainly do so. First things first, you will need to make sure you are logged into your social media account

prior

to sharing to your page. Also, it is important to note that you can only share content that is denoted by the blue megaphone on your App Feed. 

For Facebook: Within the mobile Facebook App on your phone, change to your business account prior to hitting the share button. The App will prompt you to open Facebook and it will carry over the image automatically for you. If it is your first time opening the app from The All In App, it will take you through a login authorization process first. After this, you will a notification that your text was copied to your clipboard. All you will need to do is then type your caption and hit share!

How do I edit or crop my photos to fit in the app? 

Are you having issues getting your photo to perfectly fit into the app feed? We can help with that! 😀 You can easily crop your photos with our crop feature. Simply upload your photo as you would normally do. Once it is loaded, navigate back to the posting page and look towards the lower left of the screen. You will see your photo and pencil icon on it. Click on the image and then select your desired crop and TA-DA, you have now cropped your image to fit into the feed frame!

Can I send emails from the app?

The APP is a mobile application! Just like the most commonly used apps on your phone, you can send alerts that encourage your team to OPEN the APP on their phone or iPad and go ALL IN!

How can I change the monthly goal for my team?

If you are the company manager, go into the desktop dashboard. Click on your picture on the top right-hand side.  Click Company.  You will see your monthly goal there in the company settings.  If you have 0 published posts and change your goal it will be updated immediately.  However, if you are using the app chances are your team has already been posting, in this case, your monthly goal change will go into effect the following month so your metrics will not be altered.
METRICS
Why did my celebrator score go down? 

You wake up and check the All In App to see what everyone is doing and notice that your score went down 5 points from last night.

What happened?

Check the News and Alerts section. There's a great chance your leadership team posted News, and you need to read the newest article to get your score back up! Or there could be new posts in the feed for you to view. Check the feed as well and you should see your score go back up.

Engagement scores, celebration, and leaderboard reset to zero every month so you can see how you compare with your colleagues monthly.

I just read through all of the company news, why didn't my celebrator score change?

If you just read through a newly posted news item it may take a minute for your score to refresh. To do so manually you can go to Profile on the App, then pull down on the screen and it should refresh your score. If you tap your Celebrator Score it will then show you your points for all categories along with your monthly submission goal.

I am a manager of the App and  I am viewing our metrics they don't seem to reflect data from all of our users.

If you are a manager of the app for your company please make sure that you stay in the MAIN DEPT and do not include yourself in a sub-department, even if your role beyond the app is for a certain department.  When an admin is classified to a certain department they will only be able to send news and alerts to that team and you will only see stats related to that team.
BILLING
Can I change my billing to monthly?

If you are an annual subscriber, you can change your billing to monthly at the time of your renewal. Contact support@theallinapp.com

Can I change my billing to annual?

If you are a monthly subscriber, you can change your billing to annual before the date of your next monthly charge. Your annual subscription will start the day you change and make an annual payment.

When does my card get charged? 

If you have selected the annual plan, the charge will be for the entire year on the same date as you enrolled. If you have opted for a monthly plan, your card will be charged on the same date each 30-day period.

What happens if I cancel my annual plan before the year is up?

If you cancel your annual plan before your anniversary date you will still have access to The All In App until that date. At that time your annual plan will not renew. Contact support@theallinapp.com